Our clients define our success.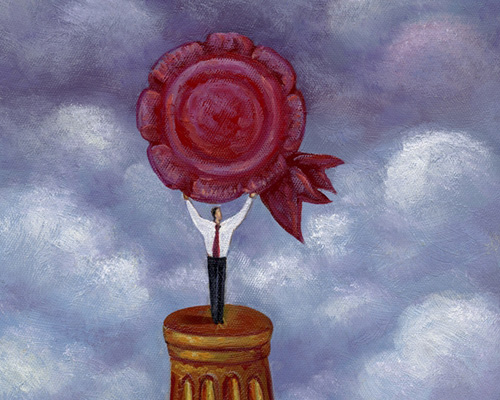 ---
I have worked with Schwartz + Associates over the past 12 years during my time as CEO of Guaranty National Corporation and since 2001 as CEO of AAA of Northern CA, NV & UT. They were instrumental in helping me form an effective leadership team that has led AAA to record-breaking performance. With their guidance the leadership team successfully changed the culture of the organization, which led to the breakthrough performance. Schwartz + Associates was responsible for leading the process that resulted in us defining our Vision, our Purpose and our Core Values, played a key role in working through the cultural transformation process with our 8,000 employees.
---
This program was an incredible milestone and an accelerator in my career. It was the only proper training I had during my 15 years at Merck. It changed me. What I learned through the course was foundational in how I was able to get large teams around the business case, problem and how we tackle it together. I have applied literally most elements from this program. I've worked in many countries, dealing with different cultures from China, Korea, Russia, Middle East, Europe, Latin America and the US. The learning was universally applicable. It helped 100%, and through it, patients around the world. I cannot thank you folks enough for doing such an incredible training!!!
---
Schwartz + Associates was engaged by our company in 2010 for a multi-year executive team building project. With their process and personality, they quickly came to understand our culture and the driving forces that would cause us to either succeed or fail along this journey. They have helped our executive team and have taught us invaluable business skills that will impact Haselden Construction for years to come. Schwartz + Associates have the facilitative skill set to be able to work with the highest levels of any organization.
---
I've worked with Schwartz + Associates at two different organizations over a 12 year period. In fact, when I was named CEO of Grange Insurance in 1999, I faced an immediate need for some serious team building and strategic planning work. I was new to my team, my predecessor's culture had some dysfunctional aspects, I engaged Schwartz + Associates to construct and lead programs that helped us gain confidence in our mutual outcome of ownership while leading us through a comprehensive strategic planning process that – even 10+ years later – helps provide our organization's focus. I would heartily recommend the Schwartz + Associates team for their professionalism, comprehensive approach to helping solve business problems, their top-notch facilitation skills, and the simple pleasure of working with them.
---
When our organization was formed and overnight became an employer of over 800 Associates, we quickly realized the needed for an expert to help us create a culture by design. Schwartz + Associates and their proven and tenacious process helped us achieve just that. We were most impressed with Schwartz + Associates' ability to immerse themselves in our organization and design a program specifically for us that drove us to achieve a defined set of values and cultural expectations in record time. Schwartz + Associates truly cares about the success of their clients.
---
Schwartz + Associates has facilitated a number of excellent meetings for me in DPS, for many different groups. We have met one on one, with the leadership at MLK Jr. Early College, and with the turnaround principals. They are very talented at getting the group to voice opinions, and to get buy-in from all members. They are great at bringing subjects to the table that are important to the group, and finding ways to prioritize and organize their strong feelings towards those subjects. They are always extremely prepared, and this makes the meetings run very smoothly. Their manner makes everyone feel important and heard, and everyone leaves the sessions with visual tools to help them attack the issues they face.
---
Schwartz + Associates was instrumental with the Pinnacol Assurance executive team. I was recently asked to speak before the Denver Women's Chamber of Commerce, and one of the questions asked was: "What one initiative made the most profound impact on your organization?" I answered that it was the work we did on Vision and Values and the role of Facilitative Leadership. These were two of the significant efforts they led for us. They were life-changing events for the employees and leaders of the organization. This caused breakthrough performance in culture, accountability, and the focus on excellence. These had a direct translation into increased profitability and customer service, and they will recall that our profitability was boosted by over 200% during this time.
---
Schwartz + Associates has worked extensively with our group, which is comprised of nine partners, including two former Global 20 law firm chairmen and several C-level executives from leading international law firms. We are not an easy crowd. Their strong facilitation and personal skills quickly gained the attention and respect of our partners. Schwartz + Associates vastly improved our ability to manage our partner meetings efficiently, enabling us to cut the number of partner meetings we need in half, and to spend only half of the time we previously needed in the remaining meetings. Our time with and money spent on Schwartz + Associates was tremendously valuable to us.
---
Schwartz + Associates excels at conducting meetings. They always demonstrate flexibility regarding the material and organization of the session, stay engaged with each participant, share their insights and experience and ensure that meeting outcomes are achieved.